2020 STEAM CUP Online Competition Winner Interview #2
Page infomation
Writer

Lucy Oh

Date

20-09-28 13:22 Hit372회
Content
Congratulations to the Winner of the STEAM CUP Online Competition for May 2020!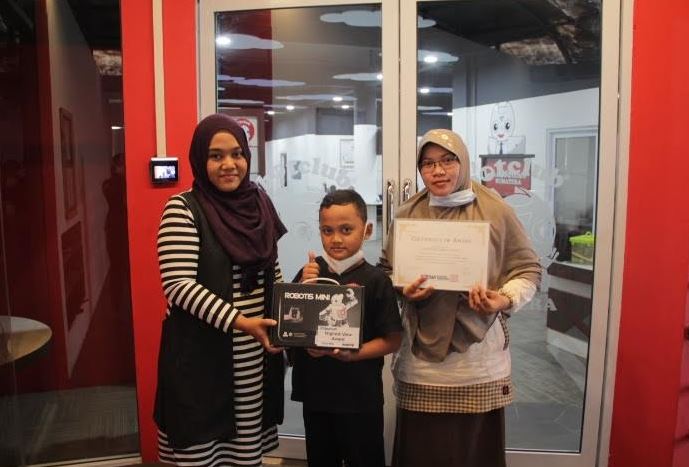 Q. Congratulations on winning the May 2020 Steam Cup Online Competition. Can you introduce yourself?
A. 
Dear all, my name is Muhammad Luqman Hakim, I am from Pekanbaru, a city at Riau of Indonesia, I am 10 years old and attending school at SD IT Bunayya.
Q. How did you know about the STEAM CUP Online Competition and what makes you participate in the event?
A. 
I attended robotics course at e@Robotclub Sumatera since year 2018, this time is encouragement by my coach to participate in this competition.
Q. Could you give us a brief explanation of your rob
ot? (

which
 you participated for the May event)
A. 
I built a AK47 robot as I like shooting game, it is a simple mechanism using ROBOTIS Dream II Level 1 Kit. During the class, my course mate could play 
shooting game after we all made different type of AK47.
Thank you STEAM Education to award me a Mini Kit in 2020 STEAM Cup Online Challenge.