2020 STEAM CUP Online Competition Winner Interview #6
Page infomation
Writer

Lucy Oh

Date

21-04-19 13:15 Hit1,968회
Content
Congratulations to the Winner of the STEAM CUP Online Competition for October 2020!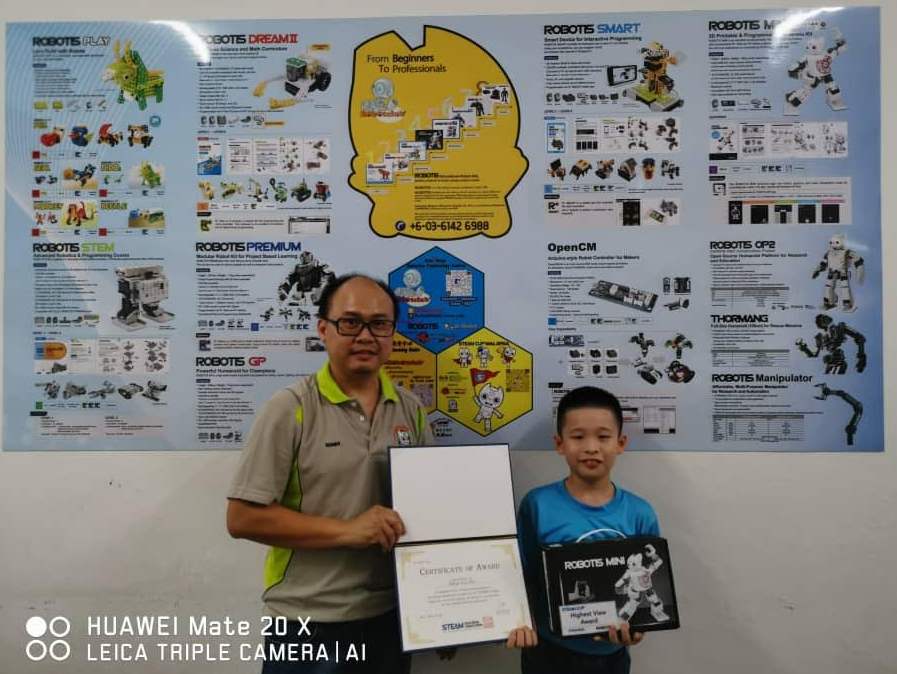 Q. Congratulations on winning the October 2020 Steam Cup Online Competition. Can you introduce yourself?
My name is Hang Jen Zhe. I am eight years old. I study at SJK(C) Min Terk, Sungai Petani, Kedah state. I learn robotics at Robotland Centre Sungai Petani.
Q. How did you know about the STEAM CUP Online Competition and what makes you participate in the event?
I know about this competition through my instructor. Participated in the competition under encouragement from the instructor and already wanted to challenge myself.
Q. Could you give us a brief explanation of your robot? (

which
 you participated for the October event)
My robot is named "Tuk Tuk Bike", my idea comes from the Tuk Tuk Car in Thailand.
It is modified by motorcycle, it can carry people or transfer some goods to somewhere. There are two doors in my Tuk Tuk Bike, which are designed for the safety of passengers. There is also has a roof, which is used to protect passengers from rain and sun.