Greeting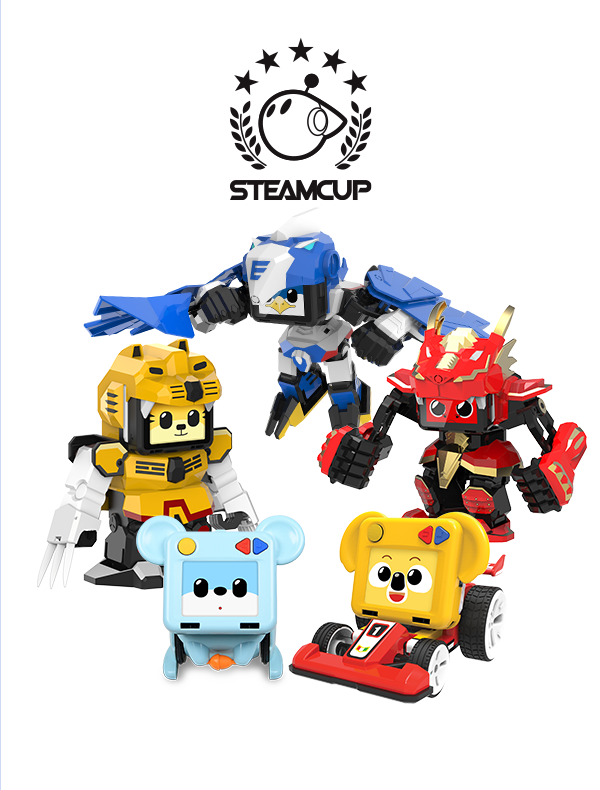 Welcome to STEAMCUP!
We are dedicated to providing a holistic learning experience that instills a love for the world in children who are full of dreams and creativity. Our mission is to inspire the next generation of innovators and leaders by fostering a deep appreciation for science, technology, engineering, art, and math (STEAM) through our innovative educational tools and resources.
As the educational robot brand of ROBOTIS, we have over 20 years of experience in the educational robotics industry. Our products offer a unique blend of science, technology, and creative thinking that helps children learn scientific principles, develop coding skills, and foster creative problem-solving. From robots that mimic real-life scenarios to humanoid robots that incorporate AI, our product lineup caters to all age groups, from infants to experts, and offers education segmented by stage.
We understand that children are not robots, and that's why we prioritize their needs and preferences in our approach. Our robots are designed to be approachable and fun, delivering wisdom through creative education rather than just knowledge. We believe that by providing children with these tools and skills, we can help them unlock their full potential and succeed in a rapidly changing world.
Join us on our mission to revolutionize education for the future. Together, we can create a brighter future for the next generation. Experience a solution that satisfies both instructors and students alike with STEAMCUP.